Profile

Do not meddle in the affairs of wizards
for they are subtle and quick to anger.
This journal should be viewed with discretion.
Free Account
Created on 2015-11-27 20:25:41 (#2466290), last updated 2015-12-20 (92 weeks ago)
0 comments received, 0 comments posted
13 Journal Entries, 16 Tags, 0 Memories, 9 Icons

About

Mini Bio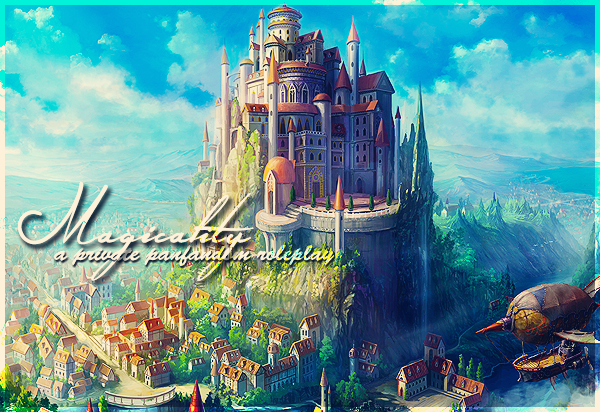 Premise
A long time ago there was a Castle. A beautiful Castle high upon a mountain top. A Castle that is the stuff of fairytales. And perhaps it is the source of all fairytale castles?

At the start of our story the Castle is already old, home to a hidden and benevolent power that has resided there for millennia. Tiring of It's solitude It became a School, a School for generations of magic users to live and learn in peace and happiness. It was, for a very long time, a place of joy. People from everywhere and everytime came to study at the feet of masters and novices alike. Until one fateful day when everything changed. Darkness crept into the walls, seeping into the very foundations of the School. People died. It was a terrible time. But as with all times of strife and horror there came heroes, people to stand up against the Darkness and push it back. The battles were many. The toll great. In the end they were victorious. The Darkness was thwarted. But the damage was done. The School closed it's doors for the final time and no one visited there again.

Until now.

The doors are opening once more. The School is awake, alert and eager for new minds to mould and expand. The once dusty corridors have been cleaned. The rooms renovated. The grounds mowed! While the School still needs a lot of work after so many years being left unloved, the Staff feel confident that now is the time for renewal. Now is the time to bring new life back into the Heart of the School.


Welcome, to Kenkami Academy: School for the Magically Gifted.

WHAT YOU NEED TO KNOW
Magicality: The Game In A Nutshell.

This game is not your usual magical school roleplay! You have a whole condensed little world to play in. You are not trapped. You will have room to explore, to expand your characters. There will be a plot for them to follow but they will have the chance to create their own plots. We encourage this!
This is not a technological world, all characters will have magical or supernatural abilities that they will learn about over time and will grow in strength. This is an AU game. All characters will either be fully-au versions of themselves or semi-au, the choice is yours.

✒ Panfandom magical school RPG.
✒ Both fandom (anime, manga and game) and original characters welcome.
✒ CR from other games accepted and welcomed.
✒ Powers and forms all lowered to novice/student level.
✒ Simple activity requirements with multiple methods of interaction.
✒ Combination of slice-of-life, magical school hijinks, big epic plots with action and drama and romance, and occasional (optional) crack events.
✒ Characters and players encouraged to help shape the world and add to it. Choices matter. You have to be in it to win it!
✒ Comm and OOC communities locked for privacy.

NAVIGATION


MAIN COMM & OOC COMM & RULES & TAKEN/HOLD & APPLICATION & CONTACTS & QUICK-ADD & FAQ

AVAILABLE CLASSES & CREATURE LIST & NPC LIST & SCHOOL CLUBS & HIATUS & DROPPING


Connect

People
[View Entries]

Communities
[View entries]

Member Of (2):

Subscriptions (2):

Administrator Of (2):

Feeds
[View Entries]

Subscriptions (0)

Linking
To link to this user, copy this code:
On Dreamwidth:
Elsewhere: